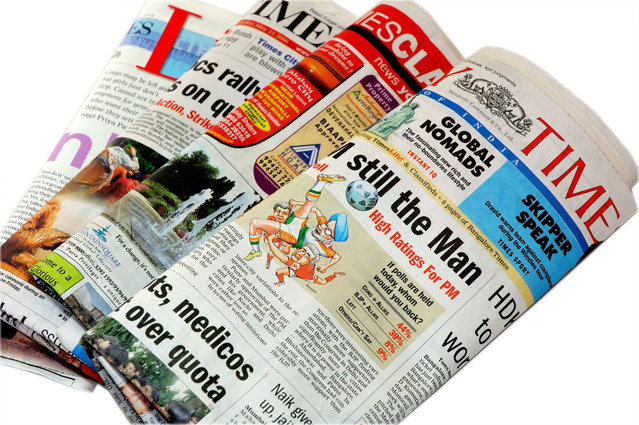 The simplest truth for business owners to remember is that they must invest in their brand (as well as their personal professional brand) before they invest time and money into gaining media attention. 1000% Guaranteed: If your product or service is amazing, unique, better than your competitors, and your followers and clients can't stop telling the world about you….the media will come!
5 Evidences that your Brand is Not Ready for Press…
1. You don't have a brand
You have an idea. You have created a product or service that none or few have yet to pay you for. It may be remarkable or even breathtaking, it could even be the beginning of a multi-million dollar enterprise! Unfortunately, it has not successfully hit the market yet and credible journalists do not report on potential.
2. You do not have any followers
You do not have to become a viral sensation to be successful! However, having at least a few hundred people who consistently rave about how awesome you are will build credibility within the eyes of the media and your target customer.
3. There is no revenue
Almost every journalist loves a good rags to riches story or to be able to boast a company's soaring financials. Since 50% of all start-ups fail, reporting on the successful ones is a joy to the media. Your product may be perfectly brilliant but without revenue the media will view it as a hobby not an enterprise.
4. Your product is mediocre
There is a saying in media, "Dog bites man is not news, man bites dog is news". If your product is common like your competitors with the same price and similar qualities, the media will not come running. If you have a scarf company that is not news. If a single mom created hand-woven scarfs in her home, using the rarest fabric on the earth, and donates 25% of revenue to cancer research…that is news! How are you unique?
5. You have not researched the media
If you are a serial dater of the media and sending broad, mass pitches to every and any journalist you are not ready for the media! Think of the single person who goes around a club or social setting handing his or her number out to EVERYONE. How ridiculous do they look? Approaching all media gets you no where because every journalist has a specific audience. You must first research the media and find out which outlet covers products similar to yours and how your offerings can specifically benefit a journalist from that outlet.
5 Solutions to get you press ready. 
1. Build a brand
Before you hire a PR firm (GASP), spend your dollars on your brand. Make sure your logo is spectacular, your website is superb, and your customer service is unbeatable. You may be a mom and pop but make sure you look like a cooperation. Give your company a dazzling personality and do not cut corners, hire professionals and the best of the best to transform your vision to reality.
2. Build a social media following
Interact and post thoughtful content on Twitter, Linkedin, and Facebook. Re-post all that you see that is awesome, follow influential people, and share your company's updates often. Also, kindly ask every client to give you a review on Yelp, and share your testimonials on your social media outlets. Do not simply "sell" on social media. For example, if you owned a dog food store your Facebook post should not read "Dog food on sale $12.99 buy now". Your post should be an adorable photo of a dog that says, "Like this photo if you love dogs", this is an example of engaging VS selling.
3. Make money
Invest and make sure your product is the highest quality and if need be, spend money on advertising (not to be confused with PR). 10 years ago advertising meant having a $50,000 budget but with today's digital platforms and solutions you can advertise effectively for hundreds of dollars. If your budget will not allow for it seek referrals, look for places to sell your product online or what ever it takes. If you fail to make any real profit after 12 months of advertising and selling, go back to the drawing board and figure out why your product is not selling itself and redefine who your target customer is.
4. Make your product better than the rest
For this it is time to stalk your competitors. Evaluate what makes their products sell and examine your own product and ask yourself how can you create the same value they have but even more. What is your man bites dog story? Where can you not cut corners but be incredibly detailed? How can you use your product to tie and uplift your community?
5. Marry the media
You read right. If you sell an organic household cleaner find yourself a journalist who is known for following and reporting on the dangers of toxins and the importance of healthy home care. Read their editorial calendar like the Bible, follow their social media, and pitch them as someone who is able to in the future provide value to their readers. Do not do the failed, traditional "Feature me please" pitch. Instead, try a, "I am a fan, nice to e-meet you, I have tons of material that your audience will find valuable so if I can ever be a resource for you please let me know" approach.
via presswho.com
follow @PressWho